Allow me to Introduce Sadie.
Wanna meet a really cool kid? Read on.
I met Sadie back in April at our local school fair. She inspired me, so now I'm going to introduce her to YOU!
Introducing...
... 9 year old Sadie. Sadie is your typical 4th grader. She loves soccer and gymnastics, the colour blue, and a really good steak. She's a big sister to Molly, and her favourite subject in school is math. Pretty normal stuff, right?
But get this, Sadie is also an ENTREPRENEUR!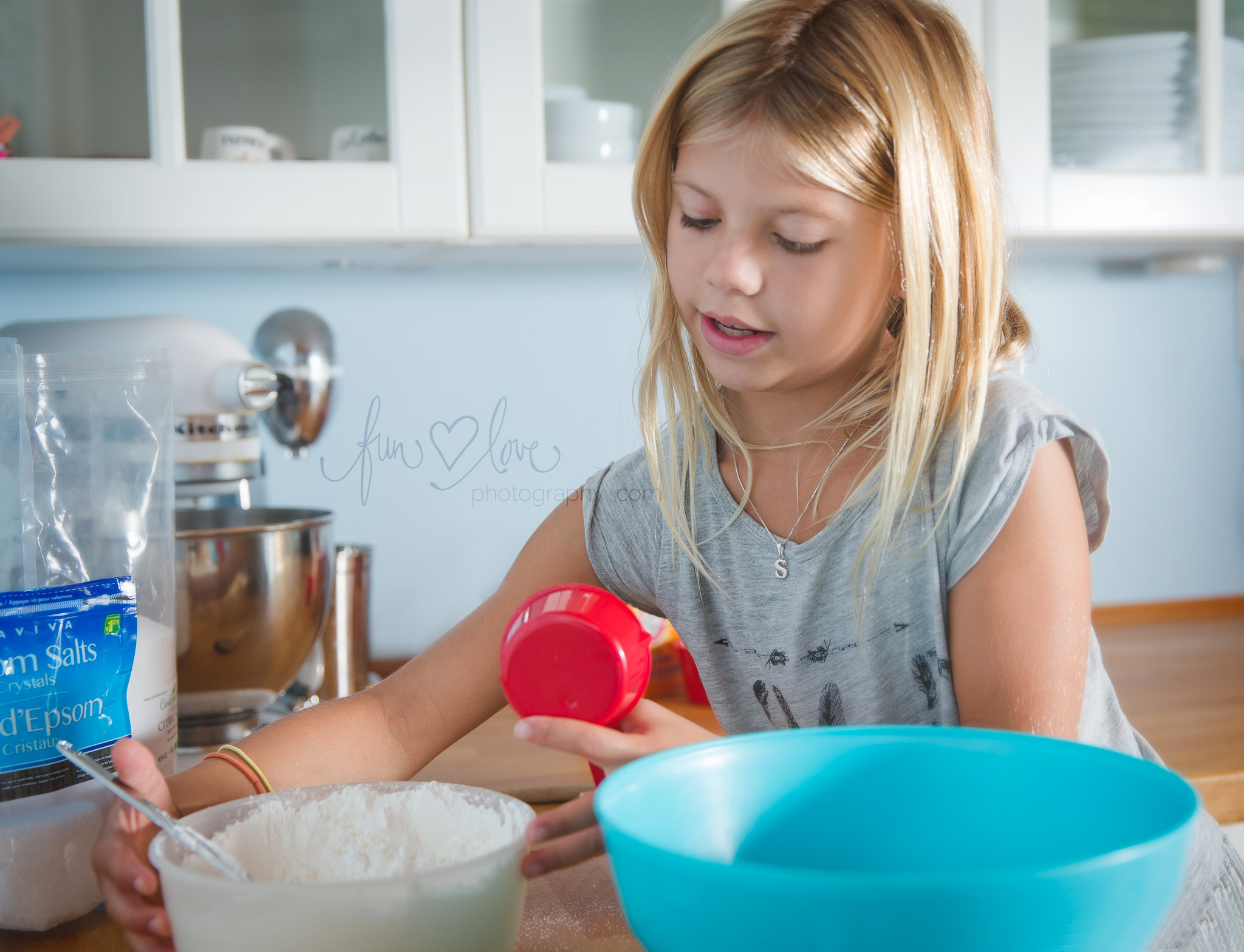 When Sadie and her mom first made bath bombs from a recipe passed on by a friend, they found the result didn't fizz well in the bath. They made it their mission to perfect the recipe and make a bomb that fizzed every time. Upon success, Sadie decided her bombs were something amazing and worth having so she began selling them. Thus was born her business venture: Sadie's Bath Bombs.
While Sadie says she is more of the 'shower' type herself, she loves making her bath bombs. She can make a batch quickly and efficiently, without even referring to the recipe - a true expert. And I've seen her in action. She's meticulous and careful, but confident and experienced.
Sadie's looking forward to growing her business, starting by taking orders from extended family and friends, and by finding local shops and businesses that will display and sell the bombs on her behalf. She makes her bombs in three different scents – lavendar, orange and, her bestseller, peppermint. She's also working on perfecting a holiday scent for the upcoming season!
When Sadie starts pulling in the big bucks from her business success, she wants to buy an iphone 6 (not the 7 – it's too big and doesn't have a headphone jack – she's done her research), and she also wants to take her family back to Hawaii where they had an amazing vacation this past summer.
I'm totally excited to see where Sadie will take her young business and I'm happy to present all of my amazing clients with her bath bombs to try out for yourself.
If you would like to order some of Sadie's Bath Bombs for yourself or as gifts, or to retail in your shop, please get in touch. Sadie doesn't have a website yet, but I can arrange for your order.
Heather xoxo